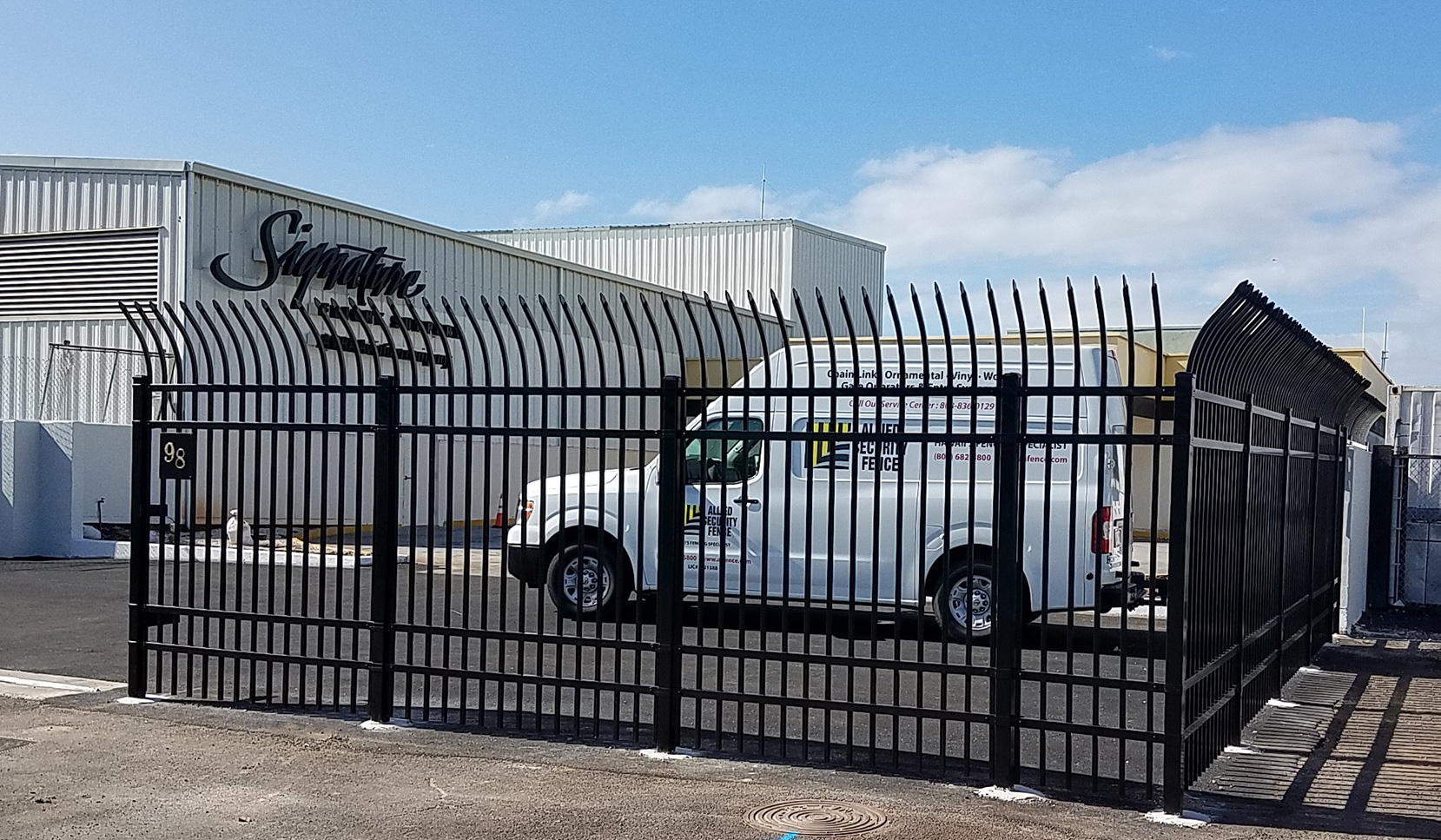 Commercial Security Fencing & Gate Operator
Project Outline:
Installation of Chain Link Fence with 3-Strand Barbwire and Bottom Locking Slats.
Fabrication and installation of High Swing Gate with Bottom Locking Slats
Installation of high Echelon II Invincible Ornamental Aluminum Fence.
Fabrication and installation of  high Ornamental Aluminum Gate and Gate Operator to match fence.
This project included the fabrication and installation of new commercial aluminum security fences and gate with automatic gate operator.
Commercial aluminum security gates and fences offer extra security combined with a clean and elegant look.
To learn more about this or other projects contact us today!
More Project Photos