GATE ENTRY SYSTEMS
Security Gate Installation.
With over 30 years experience in automatic gate entry systems, Allied Security Fence has become one of the most trusted companies in islands for electric gate operator installation, repair, and maintenance. We guarantee you the highest quality of service by some of the best trained technicians on the island. We have built lasting relationships with the many of the top manufacturers in the industry so that we will always be able to provide a wide variety of products to meet your fence and gate needs.
We offer a wide range automatic gate selections, including, pedestrian entry gates, barrier gates, driveway gates, as well as a variety of security gate options, some of which can allow control of gate entry and or exit.
The two most common types of electric gates are slide gates and swing gates.
Swing Gates are hinged to a post and swing inward or outward when they're opened. While they're generally easier to install, they require a large amount of clearance space to open completely.
Slide Gates slide in and out of a wall and are hidden from view when open. A sliding gate is ideal when you have less space for clearance and are typically the preferred choice for a driveway gate.
Looking for something different? Ask about our Custom Gate Art Designs & Installation
We only use factory authorized parts and replacement parts. Our service technicians are continually trained in the most current service and repair procedures.
Contact us today to speak with one of our gate entry system specialists.
Custom Gate Entry Services.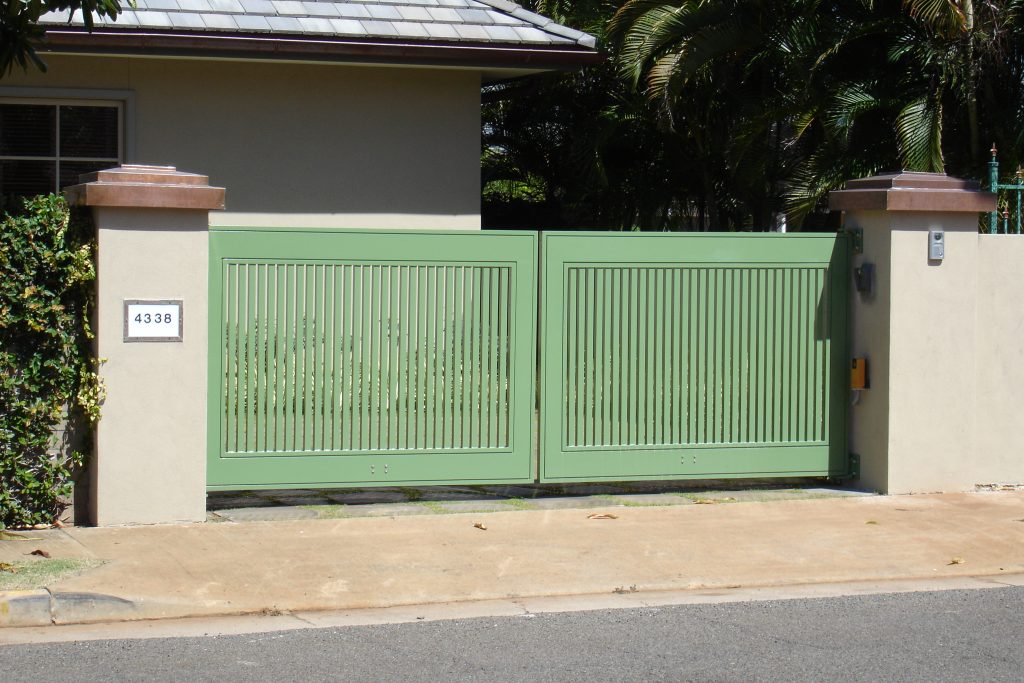 We offer a full selection of custom gate options, including driveway gates,
pedestrian entry gates, and controlled security gate access.
Call us today to find out more about our Custom Gate Services.
AUTOMATIC GATE ACCESSORIES.
Safety:
Vehicle sensors
Loop detectors
Photo beams
Miller edge
Communication:
Keypads
Intercom systems
Telephone entry systems
Card access
Proximity readers
Radio controllers
Miscellaneous:
Transmitters/Fobs
Solar panels
Automated gate locks
Camera surveillance
Battery backup units
Emergency access
Pedestals
Our Entry Gate Brands
Aiphone

All-0-Matic

Apollo

Chamberlain/Lift Master/Elite

DAS

Door King

FAAC
GTO

Keedex

Miller Edge

Revere

SDC

Trine

Viking Access

Allen Bradley
American Access

Byan

Cel AccessCode Blue

Ditek

Emx

FOFU

HySecurity

Maximum Controls
LCN

Lockey

MMTC

Omron

Ritron

Securitron

Tripplet